Sidebar
How can I transmit my HDMI signal over 300' feet?
How can I transmit my HDMI signals over 300 feet?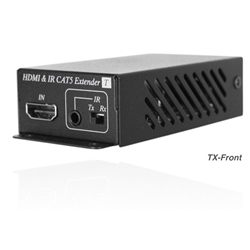 With the new HDbaseT transmitters you can now send uncompressed HDMI video signals over 300' on Category 5E or Category 6 cable. The HDbaseT technology keeps the signal stable and actually sends 10.2Gbps allowing a full 1080P. It is the best way to send blue-ray signals without a doubt.